David Kalakaua
David Kalakaua

(1836 - 1891)


Inaugural Hall of Fame Inductee, 1997




Filled with visionary plans for the protection and development of Hawaiian culture, King David Kalakaua actively pursued the revival and perpetuation of chant and hula in the face of fervent opposition by missionary groups. He also encouraged new art forms, the best example of which is his promotion of the instrument introduced by the Portuguese in 1879, now known as the ukulele. King Kalakaua's love of the ukulele was perhaps the most important factor in establishing the instrument in Hawaiian music and culture, and its subsequent popularization around the world.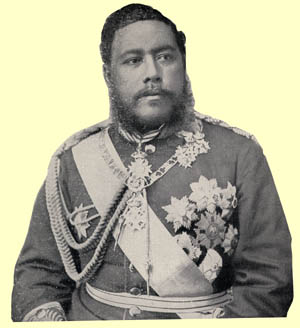 King David Kalakaua



King Kalakaua is credited with being the driving force behind the Hawaiian cultural renaissance of the late 1800s. He lived in a time of great transition for the Hawaiian people; a period when ancient tradition and culture were denigrated by missionaries and influenced by European sophistication.

His cultural education as a child reflected this transitional period. He was trained in ancient chant at home by his grandmother and court chanters, and trained in modern and classical European music at the Royal School. As king, Kalakaua's patronage of both ancient and modern arts strongly influenced the future of the Hawaiian people.

Kalakaua strongly supported reviving the ancient art of hula, staunchly opposed by missionaries, as part of his plan to revitalize the Hawaiian people and strengthen the monarchy. He also recognized the value of modern music of the time and encouraged newer art forms to blend in with the ancient.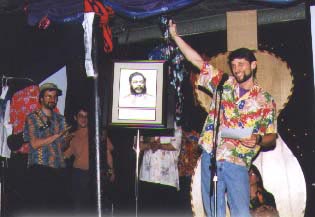 The inaugural Ukulele Hall of Fame
Induction Ceremony, at Ukulele Expo 1997



A small Madeiran guitar that arrived during Kalakaua's reign quickly became his favorite instrument on which to play music and accompany hula. The King promoted the ukulele as a Hawaiian instrument, incorporating it into performances at royal gatherings. Without the ardent support of Kalakaua, the ukulele may never have become a popular Hawaiian instrument, nor subsequently a popular instrument on the mainland and around the world.